Dr. Michael E. Bush
In 2008 he founded Burlington Family Eyecare located at 3017 West Avenue in Burlington, IA.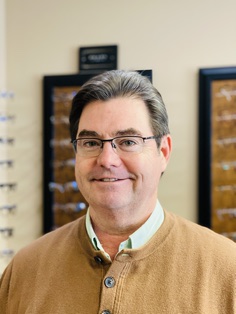 Dr. Michael Bush graduated cum laude from Illinois College of Optometry in 1993 and has been serving the Burlington area and southeast Iowa since 1994. In 1998, he was voted "Burlington's Favorite Optometrist" by the Hawk Eye Newspaper's Reader Choice Awards. In 2010, he was selected to join Vision Source, the largest nationwide network of independent optometrists dedicated to providing their patients the best care.
Dr. Bush lives in Burlington with his wife of over 25 years, Christine and their three children.  He likes golf, bowling and acting on the stage at the Player's Workshop.