Burlington Family Eyecare Staff
Meet the experienced and friendly staff who make Burlington Family Eyecare the leading provider of vision care products and services in Burlington.
TRINA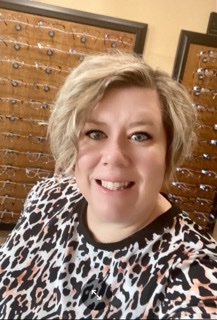 Trina is currently the manager at Burlington Family Eyecare.
She joined the team in April of 2012.
She has lived in Burlington her entire life, except for her attendance at University of Iowa where she majored in Art.
She worked for a brief time for Dr. Bush when he first arrived to Burlington to practice, and after leaving to pursue her retail/management goals, returned to work for Dr. Bush as front desk receptionist, pretesting technician, optical assistant, insurance and billing coordinator, and then to manager.
Trina enjoys visiting with patients and helping them with any questions regarding products, exam notes, and insurances.
Trina loves spending her free time with her husband and child, taking walks with their Australian shepherd, Bruno, and amateur photography. She also enjoys traveling with her family and beach vacations.
---
KASIE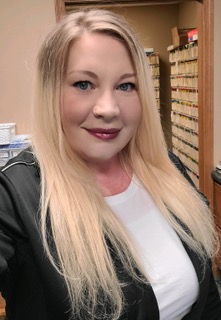 Kasie grew up in Burlington, Iowa. She is a Certified Medical Assistant with ten years of experience in the medical field. She has two years experience as an optometric assistant. Kasie loves helping patients, and fixing their frames when they are broken. She likes to spend her free time with her family, listening to music, going on road trips, and reading.
---
ELLIE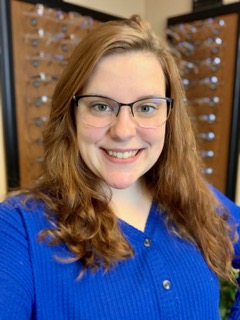 Ellie is originally from Burlington, Iowa but currently lives in Sperry, Iowa with her husband, son and step son. She joined the Burlington Family Eyecare team in November of 2019. She enjoys being an optometric assistant and working with patients, especially at the time of dispense seeing their excitement and happiness with their new glasses.
On her days off she enjoys relaxing, being outdoors and spending time with her family.
---
KELLIE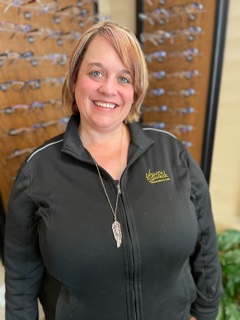 Kellie is a native of Burlington, Iowa, where she lives with her husband and 3 dogs. Kellie has been an optometric assistant since 2019 and enjoys providing her patients with a comfortable experience during their visit at Burlington Family Eyecare. She also enjoys going for a Harley ride, going to live concerts and spending time with family and friends.
---
ALLY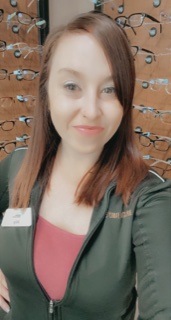 Ally grew up in the Burlington area and has been an optometric assistant since January 2020. She has taken on many roles in the office and is willing to help wherever she is needed. Her favorite part of the day is getting to know her patients and helping them get the best vision. She is currently studying for the American Board of Opticians exam to become a certified optician.
---
PAIGE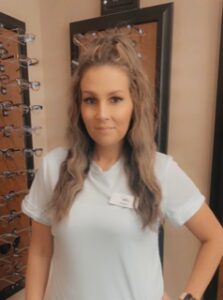 Paige is originally from Monmouth, Illinois but she currently resides in West Burlington, Iowa with her two daughters. She has 5 years of experience in the optical field and enjoys helping patients in all aspects of our office. Her primary focus is working as our front desk receptionist, where she looks forward to accommodating patient's scheduling needs, as well as answering insurance questions. On her days off she enjoys spending time with her daughters, watching true crime documentaries, and has never been known to turn down a meal or dessert.